Now, show the world your work and also learn your website skills. It's easy and reliable with JobOfficer. Its not only important but mandatory for any educational institute to design their website. According to government there are certain rules to be followed. Our team is working for educational institutes since 2005, we understand each rules and regulations before designing the website. We also provide so many features according to requirements.
Web4Bharat is professional 
Web-Design,
 
Web Development 
& 
E-Commerce
 
Software Development
 Company providing full range of Web Services including 
E-Business Solutions,
 
Outsourcing Solutions,
 
Web Hosting Solution,
 
E-Promotions,
 SEO (Search Engine Optimization)
 customer support to the clients that are looking for cost effective quality services  etc.
Now, Web4Bharat becomes a reliable partner name to build a good reputation of enabling business success for their clients. Our solution gives you the peace of mind and 100% satisfactions.  Our solutions help deliver improved workflow, increased efficiency and better customer services and make your business stand apart from the rest. 

We uses latest technology (XML, AJAX, .NET, J2EE, PHP, ASP, XHTML,SEO Tools, Debugging tools, Testing Tools etc ) so that our customer could be able to maintain a pace with the international market. We provide full customer support to our clients. We always gave one year free AMC* to our clients. We gave the demos to our clients so that they can understand what they get. All our source code is fully documented so that anyone can easily update the project if they are not satisfied with our services. We believe in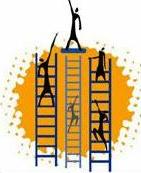 Innovate
Integrate
Intellect
- Innovation (Power to Begin)...
is a catalyst for the successful exploitation of our new ideas -incorporating new technologies, design and best practice is the key business process that enables us to compete effectively in the global environment.
- Integrate (Power to Co-ordinate)...
is the engine that drives our business end-to-end. We Integrate people, processes and passion on a common infrastructure, for maximum efficiency.
- Intellect (Power to Reason)...
is spearheading every aspect of technology, building competence at all levels with the force of change, competition, convergence and globalization.
For any campus its very important to show all their features to the world. We always suggest our clients to use original picture in the website. Today end user understand what are the real picture or content which is fake. For any educational institute website, it should not only be attractive but also informative. We already have a specific target audience which is our students and parents who regularly visits our site for the information like notice, syllabus, fees structure etc.
As well as, parents or students seeking for admission for their wards or themselves also try to explore the campus through website and social media. They are also concern about the campus life at the college which they are going to join. They not only explore the campus website but also the feedback from their pass out students or ex faculty through various social media.
So I believe, every educational organization should be aware of it and continuously work on their digital marketing campaign.
At JobOfficer, we keep on studying all requirements and keep on updating on the website and on social media. We are having a huge databank of school, colleges, students, consultants, corporate which may be very useful for everyone.